Fireball World Championships 2019 at Pointe Claire Yacht Club of Montreal
20th - 30th August 2019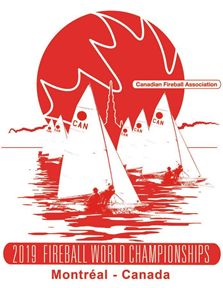 The 2019 International Fireball World Championship regatta has been awarded to Pointe Claire Yacht Club of Montreal, Quebec, Canada. Pointe Claire Yacht Club (PCYC), founded in 1879, has served as host for many national and international sailing events, including the Fireball Worlds held in 1986. 

The club is dedicated to promoting racing and has many past members of the Canadian national sailing team, certified national and international sailing race officials, and an active and vibrant membership. PCYC has the largest fleet of Fireballs in North America, and is looking forward to greeting sailors from all over the world.
PCYC is ideally situated, where Lake St Louis widens, waters deepen and the wind strengthens.
Easy harbour to lake access so you're sailing in minutes
AutoRoute adjacent- from downtown to dockside in 20 minutes
In the heart of charming Pointe-Claire village 
The racing will take place at the end of August, 2019. A short warm-up event will be held to allow all the sailors to become familiar with the local sailing conditions, followed by ten races over five days to determine the new champions.