South Australian State Championship 2016-17 (round 1)
12 December 2016
IFASA State Titles
2016/17 Season
26th & 27th Nov, Adelaide Sailing Club
Our first state heat weekend of the 2016/17 season was one to remember, with great racing, great weather, and great winds. Held at Adelaide Sailing Club, 10 boats competed over 5 races.
Saturday
A strong breeze saw several boats in trouble during the first two races of the weekend, with quite a few sailors deciding it was nicer in the water than on it. One particular boat, a Finn, was seen taking itself backwards around the course, no sailor in sight! Shout out to Pete, Joel, Peter and Andre as they decided to forego their own races to aid in the rescue. A win each for Cletus and Renegade.

Race 1: 15071 Cletus, 14786 Renegade, 15026 Black Pearl
Race 2: 14786 Renegade, 15071 Cletus, 15101 Sunsets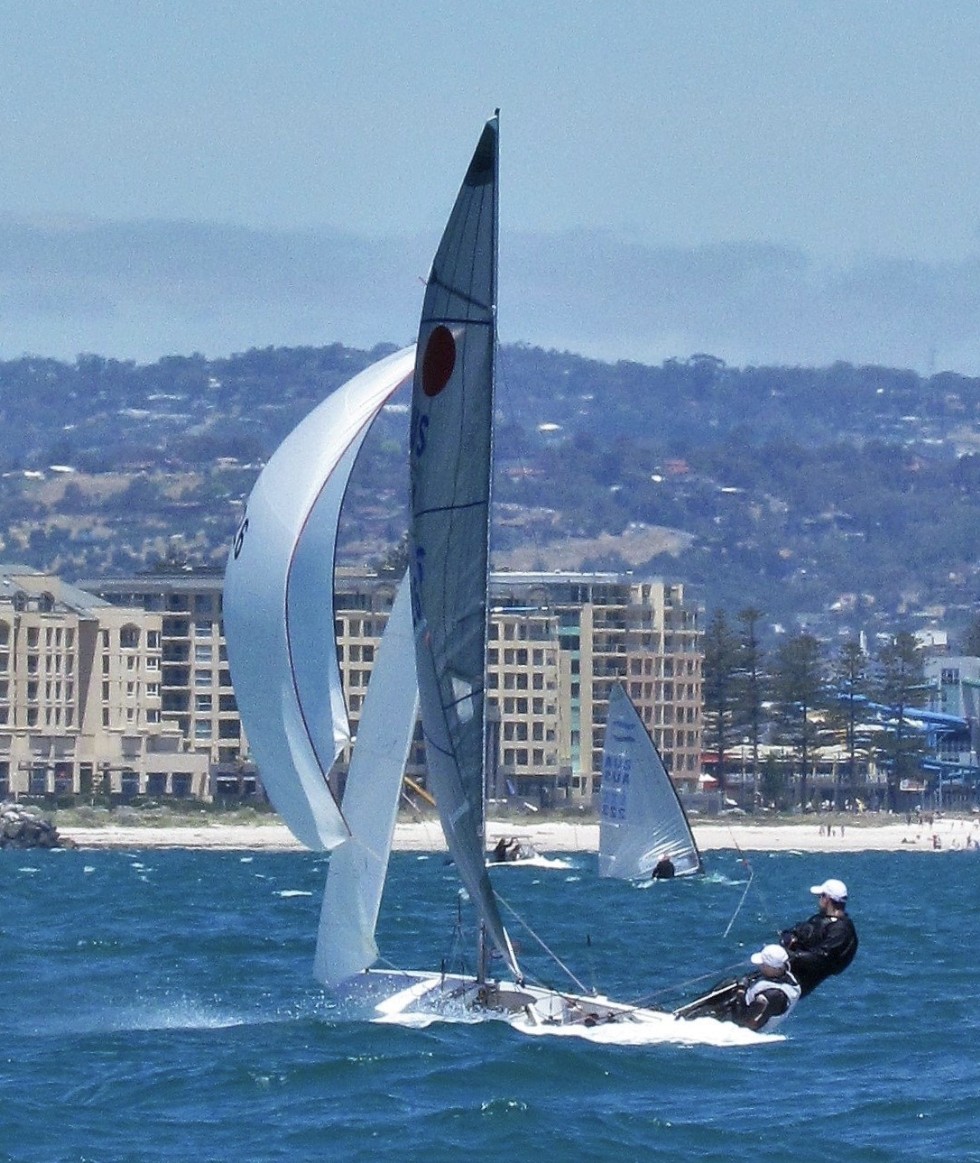 Pete & Joel (photo by Michelle Thompson)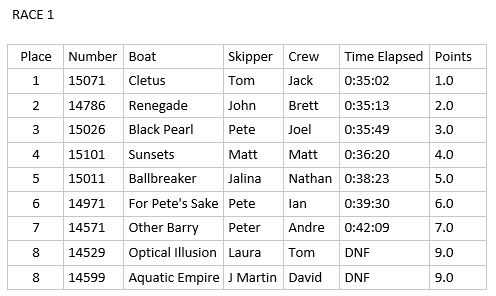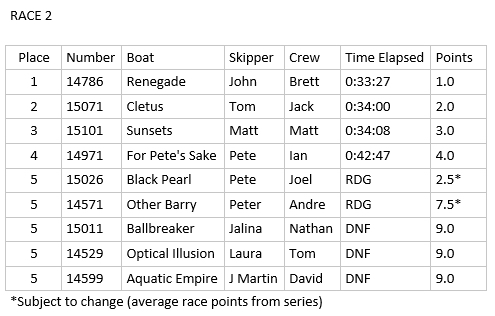 Sunday
A perfect day for sailing! 12-15 knots of breeze on mostly flat waters saw some very competitive races. However, the day belonged to Jalina & Nathan with 2 bullets. A great effort to get their first state heat win and then back it up with another! Pete & Joel took out the last race of the weekend. Renegade and Cletus again featuring on the podium.
Race 3: 15011 Ballbreaker, 14786 Renegade, 15071 Cletus
Race 4: 15011 Ballbreaker, 15026 Black Pearl, 14786 Renegade
Race 5: 15026 Black Pearl, 14786 Renegade, 15011 Ballbreaker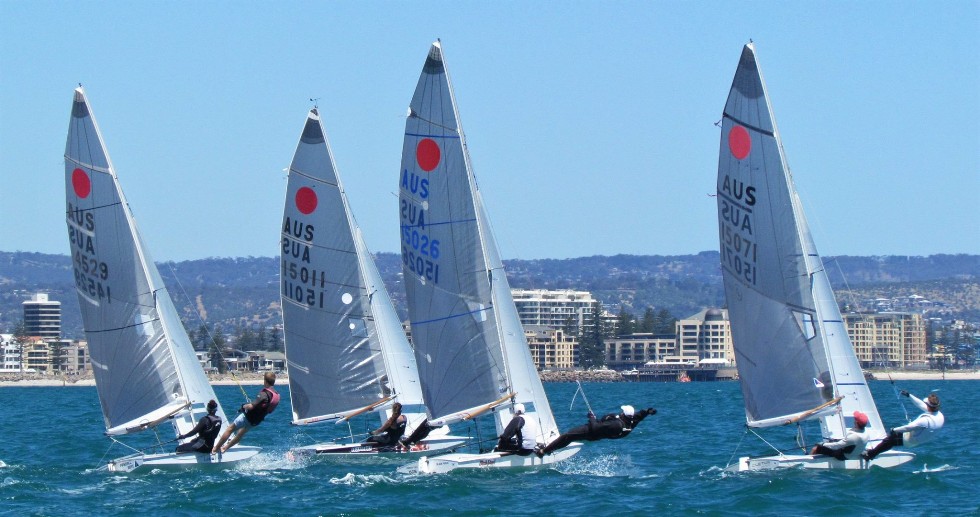 (photo by Michelle Thompson)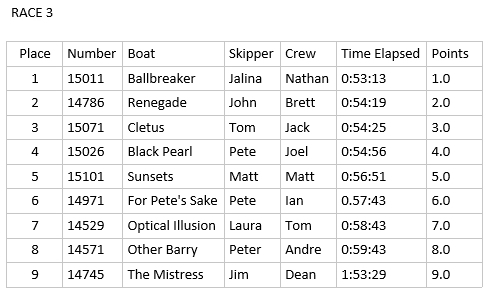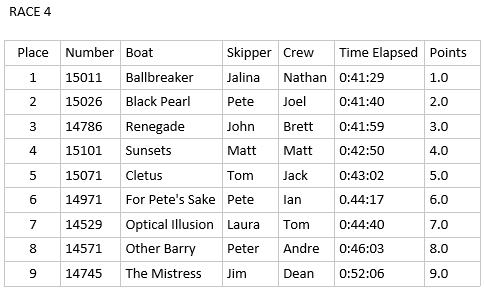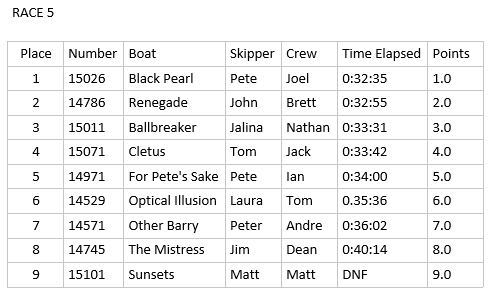 Screwball Nominations
Laura & Tom - A bewildering post-capsize spinnaker-sidestay tangle that took 20 mins to undo.
Laura - Deciding a light tap on the stern of Sunsets was a much better option than with the start boat.
Pete Inns - A strong lack of tacking ability when Joel left to sail the Finn.
Dave - Forgetting a Fireball event flag.
Joel - Couldn't be bothered to put up a Fireball event flag.
Matt & Matt - Hitting the start boat 3 times in a row.
John Heywood - Throwing away an old kite after receiving a new one but somehow only managing to find the old kite.
John Heywood - Taking 5 years to admit to the new/old kite blunder!
Mike Rogers - Forgetting that rescue boats need bungs and fuel.
And eventual weekend winners…
Peter & Andre - Choosing to sail a fireball. Welcome to the class!